Products and Brands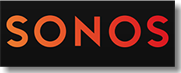 The Sonos controller allows streaming for all of your music in every room. You can start with one room, then, expand anywhere to fill your home with room-filling sound. Set up Sonos players wirelessly and control all your music with apps for your Android®, iPhone® or iPad®.

Fully customizable, easy to use programming software using RTI's Integration Designer® . The RTi Panel offers the same intuitive control experience the RTI remote controls offer, running on an Apple or Android smart phone or tablet device. Ask your installer about it today!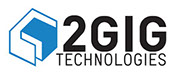 2GIG has manufactured the most technologically advanced residential security and home automation solutions in the industry. 2GIG built the Go!Control system as the first self-contained all-in-one security and home management system. Elite AV is proud to install this easy to set up and manage system.

Monitor Audio Ltd the managed global specialist in hi-fi loudspeaker design. For over 40 years they've incorporated stereo and surround sound systems and a range of sonically matched architectural speakers for ultra-discreet high quality sound around your home inside and out.

The Niles line of more than 500 products includes all the essential tools of the trade, a comprehensive array of devices for every aspect of whole–house distribution and integration of audio/video systems; including speakers, receivers, amplifiers, automation devices, controls, and accessories.

Samsung markets a broad range of award-winning, digital consumer electronics and home appliance products, including HDTVs, home theater systems, MP3 players, digital imaging products, and more. A recognized innovation leader in consumer electronics design and technology, Samsung is the HDTV market leader in the U.S.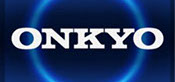 Onkyo's latest line-up of quality home entertainment products sets the standard. To the audio aficionado, we offer a superb range of versatile hi-fi and compact stereo systems, all crafted to deliver a convincingly musical performance. For the home theater fan, meanwhile, we have assembled a range of A/V components and packages to suit every living space.

Pro Control is a division of Remote Technologies Inc., an award-winning manufacturer of innovative home control products for nearly 20 years. Combining advanced capabilities with unprecedented value, Pro Control programmable remote controls, professional-grade control systems and accessories provide the ultimate control solution for professionally installed entertainment systems.

Clear View's camera surveillance system wireless system is all you need for your home or small business. CCTV security camera systems allow you to control your home surveillance from one central location via their included DVR.

Apple TV gives you access to tons of great HD content in a tiny package. Enjoy blockbuster movies, TV shows, live sports and news, your music, photos, and more — right on your high-definition TV. You can even play content from your iOS devices or Mac on your TV using AirPlay. The RTiPanel app allows an iPad, iPhone or iPod Touch to become the control interface for your RTI control system – giving you the same functionality as a native RTI interface product on your favorite mobile device!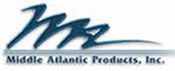 Middle Atlantic Products is part of the Commercial AV division of Legrand, North America, and has manufactured exceptional support and protection products to mount integrated AV systems in Residential, Commercial, Broadcast, and Security applications since 1979. All of their products are designed and engineered in the US to maximize system reliability. Racks and Enclosures form the primary structure of an installation, and provide the "frame" to support electronic equipment, power, cooling, and cable management.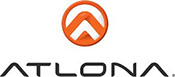 Atlona's matrix switchers allow any source to be routed to any television in the home. All equipment is centrally located and becomes a shared resource where it is out of sight which maintains the elegance of thehome. System service is easier since all hardware is centrally located. They are available in several different sizes and with HDMI or HDBaseTTM outputs to support TVs up to 328 feet (100m) from the switch.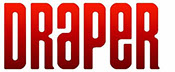 Draper is a leading US manufacturer of projects screens, window shades, and lifts/mounts. Draper prides itself in offering the quality, affordability and innovative designs home theater customers have come to demand.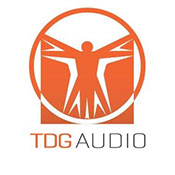 Elite AV Systems is a proud dealer of TDG Audio products. TDG's Signature Series is the ultimate in-wall loudspeaker system designed specifically for a dedicated home theater installation. With heavy duty drivers, Signature Series is ready to deliver a thrilling and dynamic performance for any Hollywood blockbuster movie soundtrack.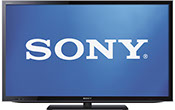 Elite AV Systems sells and installs Sony TV's for your home or business. Feel the beauty of everything you watch with Smart, 4K and LED TVs from Sony. Discover our range of televisions and get superb image and sound quality